3/12 Days Of Blogmas: Women's Gift Guide
3/12 Days Of Blogmas: Women's Gift Guide
It's the third day of my 12 Days of Blogmas and today I'm doing gift guide. To be honest I feel like I'm behind on the gift guide. I was supposed to post it before the 12 days of Christmas but life got too hectic. Hopefully this can help out who ever needs it. So, here is my 3/12 Days Of Blogmas: Women's Gift Guide.


DISCLAIMER! This page may contain some affiliate links. If you choose to purchase after clicking a link, I may receive a commission at no extra cost to you.
3/12 Days Of Blogmas: Women's Gift Guide
Skincare is an easy gift that I think most women would love. This set is only $15 at Ulta. It come with a Foaming Cream Cleanser and a Nourishing Probiotic Gel Cream. I like how the cleanser really suds up. There are some cleansers that feel liquidy on the skin but this one  feels like a good lather. The moisturizer goes really smooth on the face. I also think that this is a good starter size that some can test out before purchasing a full size product.
Lipsticks are a perfect Christmas gift especially when the tube comes in a cute design. So this set from Clinique actually has four lipstick and comes in a cute packaging. Mine had one missing, my friend didn't realize when she sent it. I didn't mind because all the color I wanted are there. The colors are  light pink, dark pink, red, and maroon. These would be perfect for any skin tone.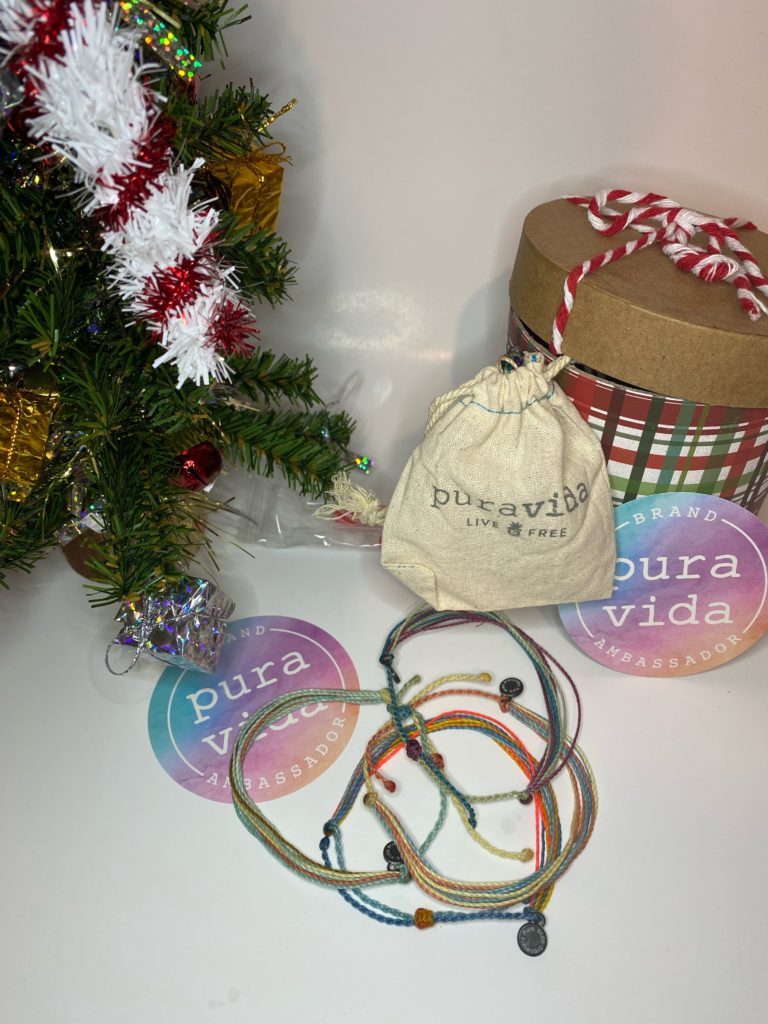 Pura Vida bracelets area great gift to give to your friend. I love that these bracelets are adjustable, they can fit anyone. It's perfect for me since I have really small wrists. You can get something colorful like these or you can get something simple. I got myself a black one that is really cute. You can use my code "claudiepierre20" for 20% off of  your order.
Angel necklaces are really in right now. This one I got is from Local Honey and its so cute. I got 444 for protection. If you want to get a meaningful gift this is the way to go. Each number has a different purpose so you can pick one that resonates with the person your getting the gift for. You can use my code "claudie" for 10% off your order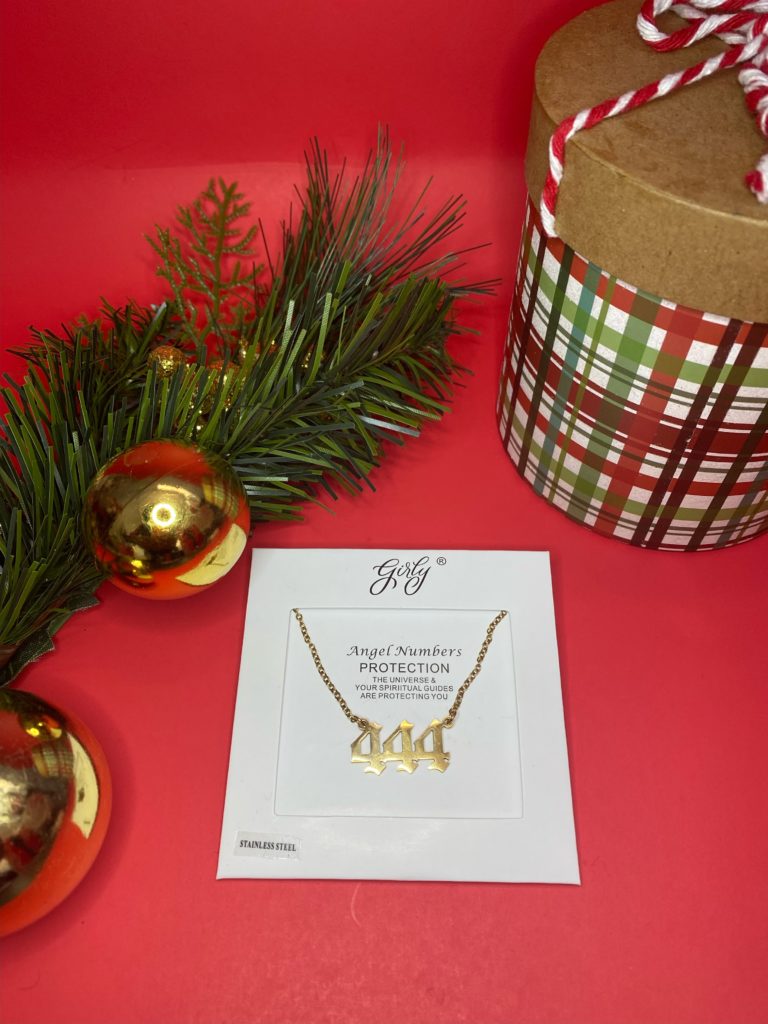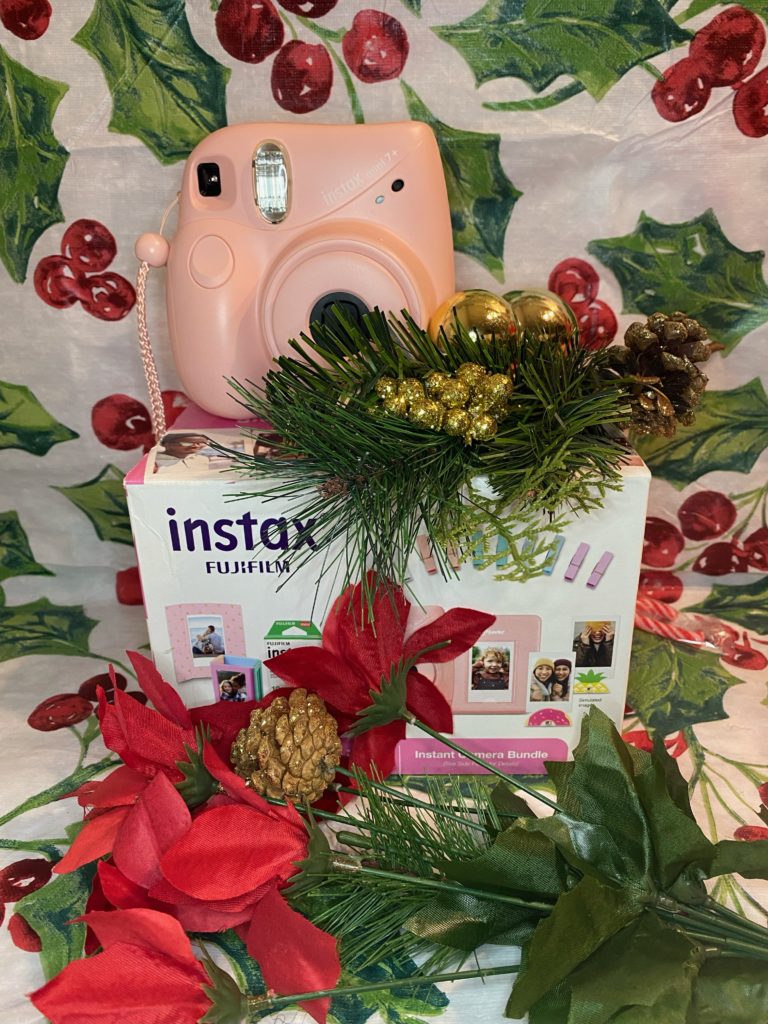 If the person you are shopping for is a creative like me A polaroid camera is the way to go. My sister got me this for my birthday in August and it made me so happy. Its a really cute gift for someone that like s to capture all of their special memories.
If you can get your hands on it you should get a body mist or a perfume by Ariana Grande. These body mist smells so good. My friend got these for me and I'm so happy. I think everyone is obsessed with Ariana Grande and love her products. My younger sister has a few of her actual perfume set and loves them. Like I said the perfume set are harder to get by but you are more than likely to find the body mists.
Listen! Every girl loves a good smelling candle. Theses are from I'm Jus Me and I love them so much. The owner Eli sent me two candles from her holiday collection: Up to Snow Good and Cinnamon Sugared Donuts. I will have a full review coming soon, I just want to include this now. You can use my  code "claudie$" for 20% off of your order. She has so much more products on her website that you will love.
I love sunglasses and I think that they are the perfect gift to give. I thing that these sunglasses from Dime Optics has a unique shape that is so cute. Dime also has blue light glasses that is perfect for people that sit in front of a computer all day.
Hair care is so important so why not gift some haircare products. I was sent these from Style Factor and they actually sent me a lot more than this. That will come out in another blog post though. Anyway these product are amazing. This is the Wave Booster set, but they also have Edge Booster and Loc Booster. They have everything for all hair type needs including some scalp oil.
So I started with skincare and I'm ending with it too. Like I said I think Skincare is one of the easy gifts to but for someone. This was actually gifted to me from Higher Education Skincare themselves and I'm so grateful. I was able to pick out a Study Buddy Clay Mask and the Cram Session Blue Light Blocking Moisturizer. Each box came with a a mini sunscreen which is so important to have in your skincare routine.
I hope you like the list my women's gift guide. Let me know in the comments hat is a gift that you like to give for christmas?